On the first day of
New Arrivals
being free, and remember I don't spend a dime to advertise, it distributed 218 copies and this pushed it to #3 in Sci-Fi>Military>Space Fleet. Earlier it had been #14 in Sci-fi>Military>Space Marines.
I don't know what will happen on Saturday and Sunday but I hope this keeps up. I would have had a short story today but I have been sick. I am still sick, actually, but I hop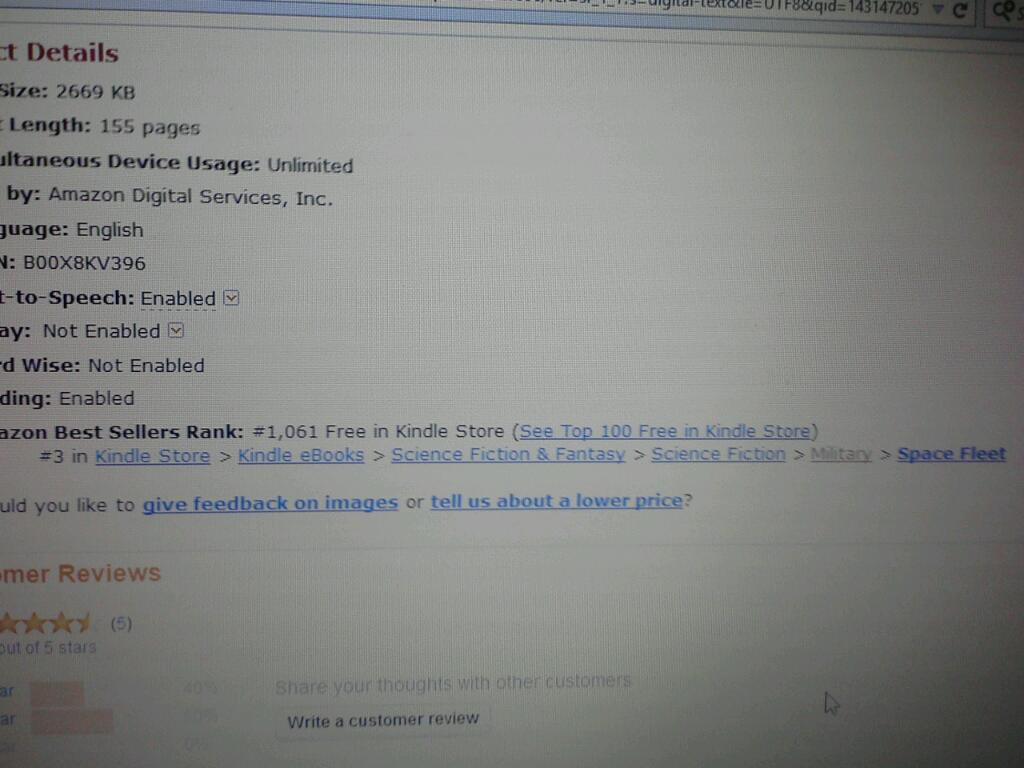 e to be better by morning.