Lonely Space
(needs new title) is 50% complete
Rage Against the Earth Czar
is about 22% complete.
With "The Fourth" basically done, except for some tweaking, a new title and a cover. I am turning my real writing attention to "Lonely Space", which will also be getting a new title. As well as to a story I abandoned a long time ago and recently started on again.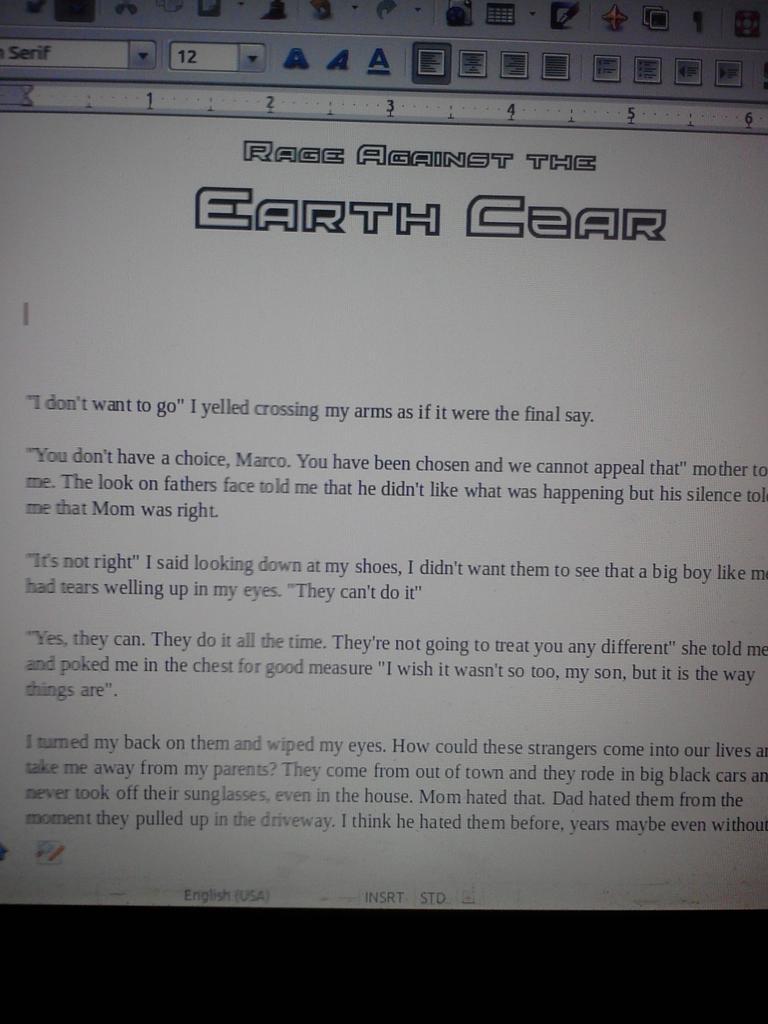 This one already has a good title:
Rage Against The Earth Czar
. It is pure space opera. A boy taken from his family at a young age and thrown into military service for the ruler of humanity.
Marco Rubin is not alone, there are millions of young people forced to serve the Czar that rules Earth and all its colonies.
They never come back. Once they are sent away in uniform they realise the truth. This is why they can never be allowed to come back.
Marco Rubin will do whatever it takes to come back, tell the truth and bring down the Czar!